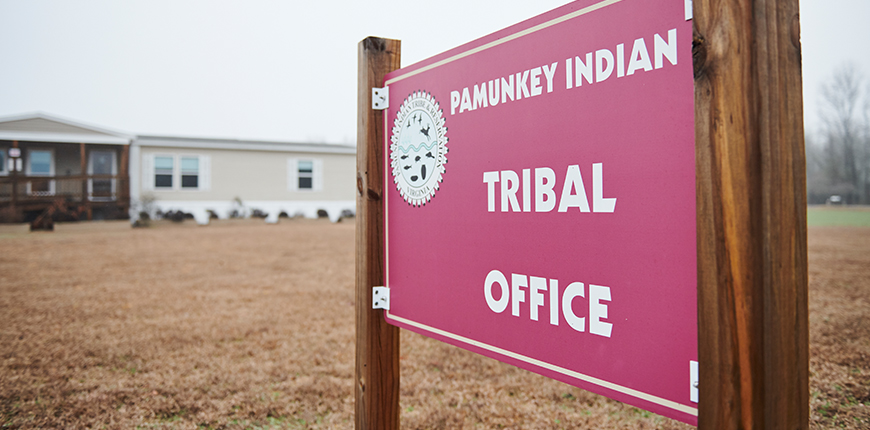 A Legacy of Leadership - Yesterday, Today and Tomorrow
The Pamunkey Indian Tribal Government is comprised of one Chief and seven council members, all of whom are elected by the voting citizens of the Tribe. The Assistant Chief is selected by the elected council members. The role of Chief is a 4-year term, elected during the same year as the U.S. Presidential election. Council members are elected to staggered four-year terms, with council elections taking place every other year.
Chief Robert Gray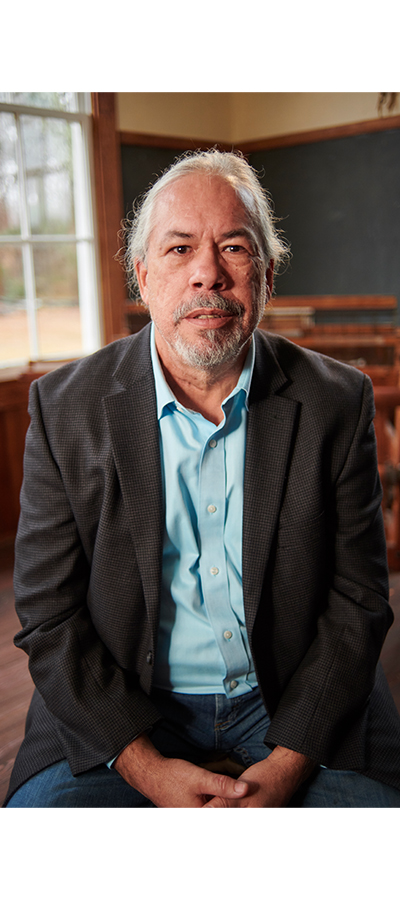 Robert Gray is the Chief of the Pamunkey Indian Tribe, a position he has held since August 2015. Born and raised in Philadelphia, he joined the United States Air Force in 1976 and served as a C-130 aircraft mechanic. Upon discharge in 1982, he attended the University of Central Arkansas and in 1985 completed degree requirements for a Bachelor of Science in Physical Therapy. Chief Gray and his wife, Mimi, then moved to Richmond, Virginia where he took a position as a Physical Therapist at Medical Colleges of Virginia. In 1988, Chief Gray and Mimi moved to the Pamunkey Indian Reservationn, where they raised their two children. Soon after arriving in Virginia, Chief Gray also joined the 192nd Fighter Wing, Virginia Air National Guard as a drill status guardsman and eventually accepted a full-time military technician position, serving in a variety of positions to include aircraft mechanic (A-7, F-16), logistics readiness planner and Aircraft Maintenance Operations Flight Chief (F-16, F-22). While with the Air National Guard Chief Gray earned two Applied Associate Degrees from the Community College of the Air Force – Aircraft Systems Technology and Logistics Management. Chief Gray was deployed for multiple overseas combat tours, including Operations Just Cause, Provide Comfort, Southern Watch, Decisive Endeavor, and Iraqi Freedom. Chief Gray also continued service for his tribe and served on the Pamunkey Tribal Council for over 25 years, with 6 years as Assistant Chief. In 2011, he retired as a Chief Master Sergeant after 32 years of military service. In 2013, Chief Gray accepted a position as an Aircraft Maintenance Manager with the National Guard Bureau at Joint Base Andrews, Maryland, where he managed deployment readiness for all ANG aircraft maintenance units. In 2017, Chief Gray retired after 35 years federal civilian service to take a position as the first Pamunkey Indian Tribal Administrator. After establishing the groundwork for the Tribal Administration function, Chief Gray resigned in 2019 but continues to serve as Chief of the Pamunkey Indian Tribe
Assistant Chief Tim Langston
Tim Langston is both the Assistant Chief and Chair of the Gaming Authority Board. Before retiring, Tim served as a Maintenance Manager/Contract Administrator with the Virginia Department of Transportation, and was the designated contract administrator for the Ferry Maintenance Department. Tim also served as Licensed Marine Engineer on several categories of Merchant Marine vessels, accruing over 21 years of service. He is a graduate of Calhoon Marine Engineering School in Maryland and holds an unlimited license as Chief Engineer Steam, Diesel and Gas Turbine Plants.
Tribal Council
Walter Hill Jr.
Wendy Roberson
Gordon Atkinson
Terry Langston
Jennifer Dixon
Allyson Gray
Tribal Administration
Tribal Administrator: VACANT
Chief Financial Officer: Jennifer Dixon
Tribal Coordinator/Enrollment Officer/ICWA: Allyson Gray
Office Assistant: Rebecca Hill
Cultural Resource Director & Museum Director: Shaleigh Howells
Tribal Preservation Officer: Kendall Stevens
Natural Resource & Environmental Director: VACANT
About The Tribe
Departments
Contact